Jordan, Israel & the Palestinian Territories Real Food Adventure
Booking Dates
08/01/2022 through 12/10/2023
Travel Dates
08/01/2022 through 12/13/2023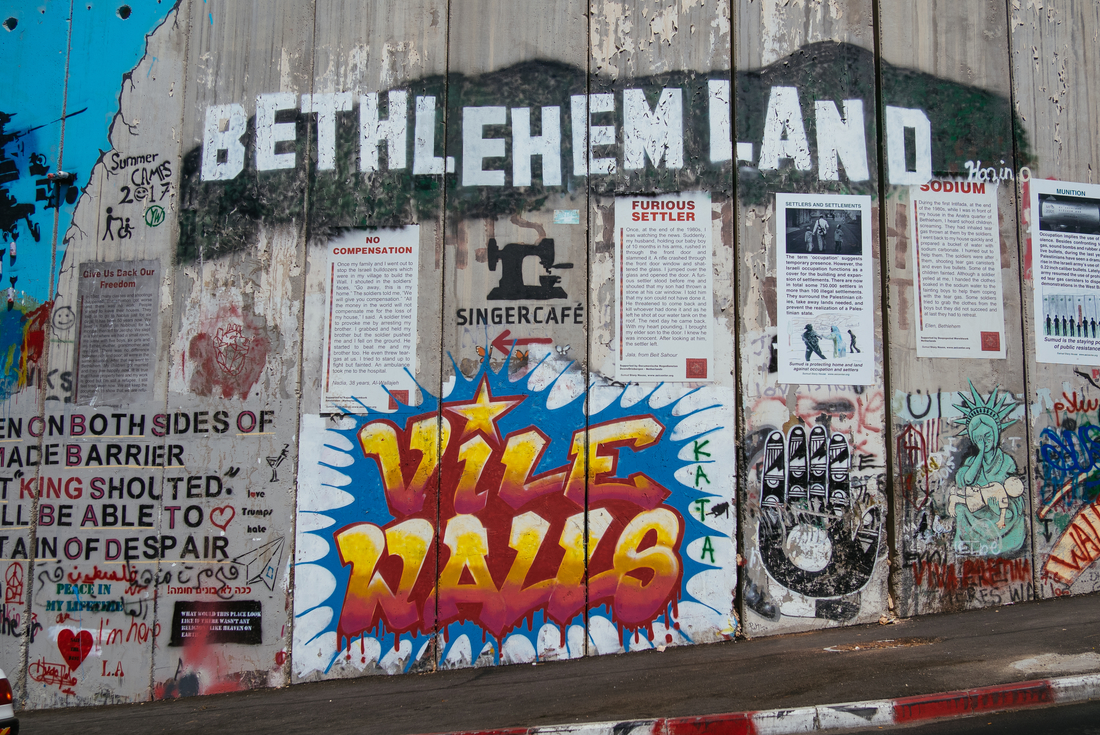 Jordan, Israel & the Palestinian Territories Real Food Adventure

Discover the rich history and richer flavours of Jordan, Israel and the Palestinian Territories on this 14-day Real Food Adventure. Here, the sweeping deserts of Wadi Rum offer themselves to roast Bedouin feasts underground, the Dead Sea grants its salt as a world-class garnish and the region's climate has allowed olives to thrive for over 6000 years. Savour shakshuka in Tel Aviv, learn the tricks of tahini from the Samaritans of Nablus, break bread with Druze folk in Buq'ata and sample mouth-watering knafeh in Amman. In between these delicious diversions, float on the Dead Sea, see the holy sights of Jerusalem and explore rock-hewn Petra. Brimming with charismatic culture and lively dishes, this is an epicurean odyssey to remember.

Activities
Tel Aviv – Welcome Dinner
Haifa – Baha'i Gardens
Zikhron Ya'akov – Winery visit
Nablus – Samaritan & Tahini Factory visit
Golan Heights – Druze Cooking Demonstration and Home-cooked Meal
Akko – Old Town Walk, including Templar Tunnels
Nazareth – Church of Annunciation & Mary's Well
Nablus – Palestinian cooking class at Bait Al-Karama
Nablus – Knafeh maker visit and tasting
Bethany – Home-cooked meal of maqluba
Jericho – Tel Jericho
Dead Sea – Visit and float
Jerusalem – Mount of Olives
Jerusalem – Guided tour of Old City
Jerusalem – Guided tour of Nachlaot
Negev Desert – Goat cheese farm visit
Negev Desert – Home-cooked lunch in a local home
Negev Desert – Tomb of David Ben Gurion
Negev Desert – Winery and farm visit
Battir – Guided Village Walk
Bethlehem – Church of the Nativity & Shepherds' Field
Bethlehem – Leader-led walking tour
Amman – Welcome Dinner
Madaba – St Georges Church
Dead Sea – Visit and float
Petra – Local Family Dinner
Petra – Guided tour of Petra
Wadi Rum – 4WD jeep safari
Wadi Rum – Zarb dinner
Petra – Breakfast with a shepherd
Amman – Beit Sitti maqluba cooking class and meal
Amman – Knafeh tasting
Highlights
Feast on classic dishes in Israel's legendary local eateries, from shakshouka to a beloved hummus institution in the Old City of Jerusalem.
Sit down with locals for a hearty serving of mansaf – delicious lamb with fermented and dried yoghurt sauce – in Jordan's remarkable 'Rose City' of Petra.
Learn some age-old kitchen secrets cooking up a storm with Druze villagers in Golan Heights and Palestinian slow-food experts in Nablus.
Uncover secret traditions and flavours with a Jordanian shepherd over breakfast. Drink fire-warmed sheep's milk, then scoop bread into a pot of rich Galayah Bandoora.
Savour the smells and tastes of a freshly prepared Bedouin zarb – slow roasted vegetables and juicy spiced meats cooked to perfection in an underground barbecue.
| Day | Description | View All |
| --- | --- | --- |
| Day 1 | Tel Aviv | Details |
| Day 2 | Haifa | Details |
| Day 3 | Nazareth | Details |
| Day 4 | Jericho | Details |
| Day 5 | Jerusalem / Dead Sea | Details |
| Day 6 | Jerusalem | Details |
| Day 7 | Jerusalem / Negev Desert | Details |
| Day 8 | Jerusalem / Bethlehem | Details |
| Day 9 | Amman | Details |
| Day 10 | Petra / Dead Sea | Details |
| Day 11 | Petra | Details |
| Day 12 | Wadi Rum | Details |
| Day 13 | Amman | Details |
| Day 14 | Amman | Details |